As a former college athlete, Dr. Mark Stubbendieck became passionate about sports rehabilitation and the bodies innate ability to heal itself. Founder and owner of Stubbendieck Chiropractic and Rehabilitation Centers in Medina County, with offices in Medina and Wadsworth. Dr. Mark attended the National College of Chiropractic in Lombard, IL where he received his DC (Doctor of Chiropractic degree). He has post-graduate training in orthopedics, sports medicine, neurology, rehabilitation and highly specialized training at the Titleist Performance Institute for golf. Through the clinic and volunteer participation in numerous organizations, Dr. Stubbendieck has been serving the greater community for 25 years. In his free time, he enjoys spending time with his family, golfing and volunteering in the community.
Dr. Steve Danals, is a Wadsworth native, as well as a 3rd generation chiropractor whose family has been serving the Wadsworth community since 1931. He attended The University of St. Andrews in Scotland, Miami University of Ohio and earned his chiropractic degree from the National College of Chiropractic in Lombard, IL. After practicing for over 43 years, he still considers it an honor and a privilege to help his patients regain their health naturally.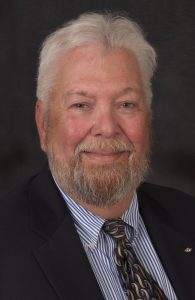 Dr. Kelsey Stolarski, a Medina native, graduated with her undergraduate and chiropractic degrees from Life University. Dr. Kelsey was inspired to become a chiropractor after witnessing her mother and brother regain their health through chiropractic care.
Dr. Kelsey particularly enjoys working with pregnant mothers, infants, children, and athletes. She is a member of the ICPA (International Chiropractic Pediatric Association) and received her Webster certification to better care for pregnant mothers in the community. She recently attended the ICPA seminar series and is working towards completing her certification through the organization.
In her free time, she enjoys spending time with her family, kayaking and paddle boarding, and playing basketball. She is also involved in her church and serves on the nursery team and is a council member.