Chiropractic is based on the principle that the human body is self-healing and self-regulating. This means that the body has a tremendous ability to heal and function properly through the nervous system, without long-term usage of harmful drugs and medications. By addressing the overall structure and function of the nervous system, chiropractors seek to restore normal biomechanics of the spine and musculoskeletal system to restore one's health.
At Stubbendieck Chiropractic & Rehabilitation Centers (SCRC), we provide extensive, comprehensive chiropractic care for patients both young and old. Our practice members are more than patients—they are like family.
Why Choose Chiropractic Care?
Our talented and knowledgeable chiropractors are highly skilled in pinpointing and treating the neuromusculoskeletal conditions that are causing you pain. When the muscles, joints, and nerves are all working together in harmony, the body functions optimally, reducing aches, pains, and other health conditions.
At SCRC, the doctors perform comprehensive neurological and orthopedic exams to detect the source of your pain or other health concern. With the information gathered from these examinations, the doctors will then develop the best treatment plan and adjustment schedule needed to address your health concerns or wellness goals. Keep in mind, our mission is to promote spinal health and wellness, regardless of your pain or discomfort. Thus, a significant percentage of our patients seek regular, chiropractic wellness adjustments to maintain their health.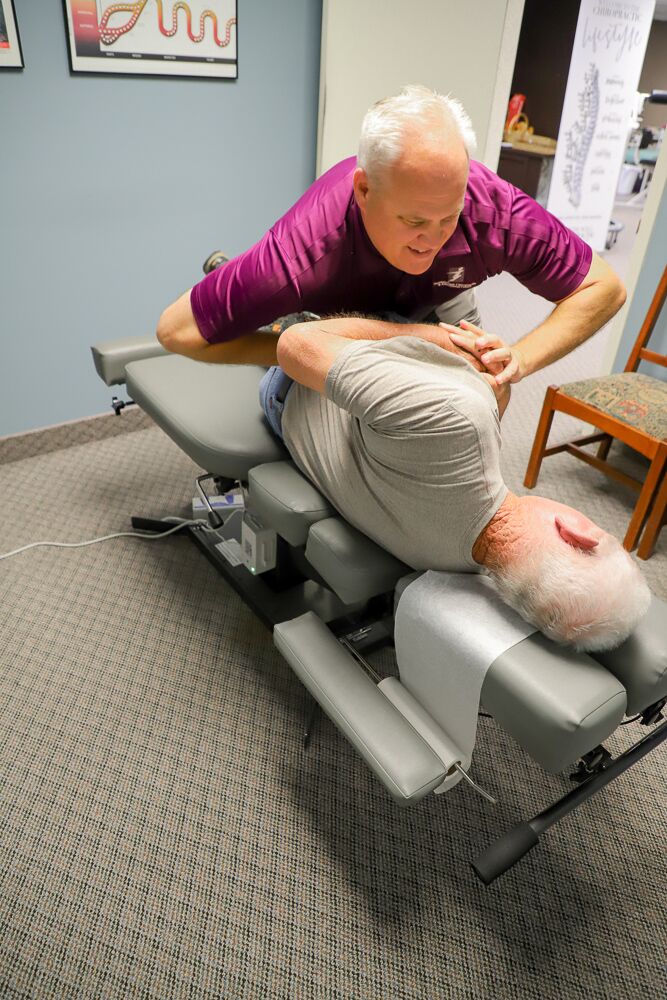 What Conditions Can Be Treated with Chiropractic Care?
There are literally hundreds upon hundreds of conditions that can be corrected with chiropractic care. Below is an example of some of the most common conditions we treat at Stubbendieck Chiropractic & Rehabilitation Centers (SCRC):

Headaches and migraines
Neck pain and arm pain
Low back pain and spasms
Sciatica
"Pinched" nerves
Disc herniation
Radiculopathy
Manual lymphatic draining
Pregnancy care and Webster Technique (prenatal population in relation to relieving pregnancy pains, as well as maintaining optimal pelvic positioning throughout pregnancy)
Infant care (Colic, constipation, Torticollis, ear infections, etc.)
Athletic injury prevention and rehab
Post-surgical rehabilitation
Personal injury treatment from car accidents or slips and falls
Worker's Compensation claims
Massage Therapy
Sports Rehabilitations
Functional Movement Testing